Summer Camps
STEAM Central is hosting several camps this summer, and applications are now open!
Seating for these camps is limited, and application does not guarantee attendance. Application deadline is June 17; selected participants will be informed by June 24.
Beginner Rocketry Camp (Grades 7-12)
Get started learning about rocketry by building your very own rocket, from scratch, and then get it launched
Click here to apply to the Beginner Rocketry Camp
Advanced Rocketry Camp (Grades 7-12)
If your child has previously attended a rocketry camp hosted by the Tom Green County Library and ASU, they can continue building their rocketry skills and knowledge in this advanced rocketry camp.
Click here to apply for the Advanced Rocketry Camp
Shoebox Rover Camp (Grades 4-6)
This camp is all about learning how we explore other planets in our solar system, and students will prototype their own shoebox rover using household materials to complete their mission objectives.
Click here to apply to the Shoebox Rover Camp
---
West Texas Space Vaqueres
The West Texas Space Vaqueres is now an officially designated National Association of Rocketry (NAR) section! For more information, you can check our NAR page by clicking the image below, and contact one of the section organizers for more details.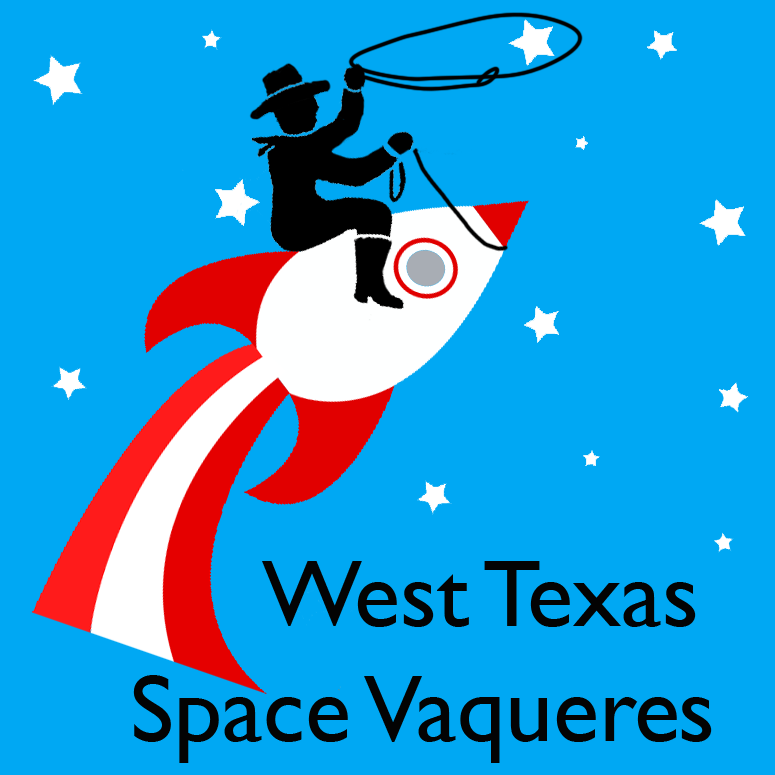 Check out our list of upcoming rocketry building workshops, and consider attending one of our quarterly launches - it's a blast for all involved! This project is made possible by a grant from the U.S. Institute of Museum and Library Services (Grant #LS-249990-OLS-21) to the Texas State Library and Archives Commission under the provisions of the Library Services and Technology Act. (2021)
---
Upcoming Rocketry Events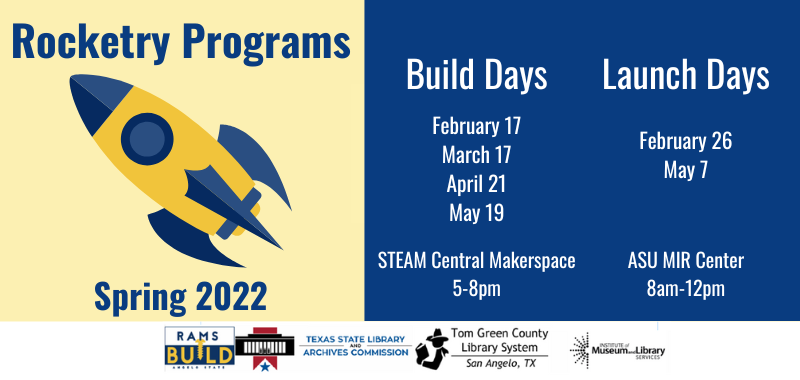 Build Workshop Nights will take place in the STEAM Central Makerspace at the Stephens Central Library (33 W Beauregard Ave, San Angelo, TX)
Launch Days will take place at the Angelo State University Ranch (6482 Goodland Loop, San Angelo, TX)
| Date | Event Type | Time |
| --- | --- | --- |
| February 17 | Build Workshop Night | 5-8pm |
| February 26 | Launch Day | 8am-12pm |
| March 17 | Build Workshop Night | 5-8pm |
| April 21 | Build Workshop Night | 5-8pm |
| May 7 | Launch Day | 8am-11am |
| May 19 | Build Workshop Night | 5-8pm |
---